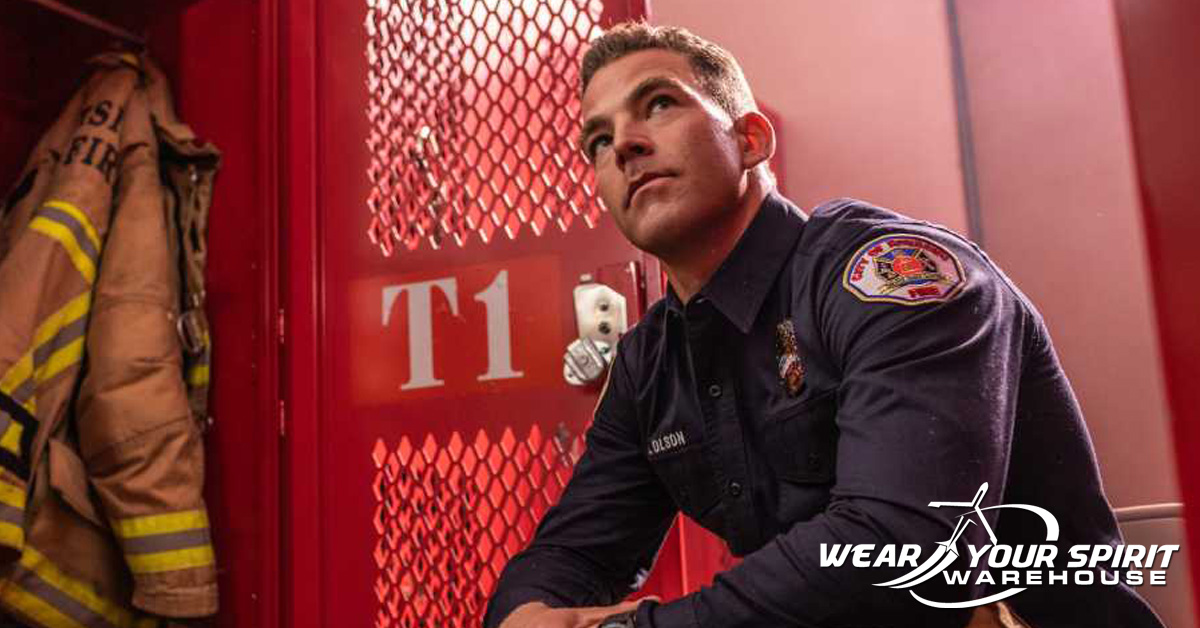 At Wear Your Spirit Warehouse, we love our First Responders. In fact, we're First Responder Apparel Experts! That's why we make it a point to bring you the brands you love. We're talking about brands like Carhartt, Game, 5.11 Tactical, and Polar Camel. They can all be customized to show names, ranks, and IFAA patches!
Download Catalogs
An Online Store for Your Entire Station
We'll happily set up an online store for the entire station, with convenient ordering. The crew can order when they're ready to buy fresh gear, and others can shop for them online! You can order one piece, or outfit the whole station. There's no collecting money, minimum orders, or bulky order forms.
We set up your store, process, pack, and ship the order while you're doing your jobs, saving lives! You don't need to maintain inventory or worry about minimum orders.
Sample First Responder Online Stores
First Responder Apparel Regulations?
We're in the business of delighting every customer. This means that all your products will conform to Federal, State, and Union regulations. That's just one of the reasons you want to select Wear Your Spirit Warehouse for your First Responder apparel.
What First Responder Apparel and Items Can I Order?
You might be thinking about t-shirts, hoodies, and hats. We do those items, and so much more! You can also purchase:
Backpacks
Duffel Bags
Mugs
Vests
Blankets
Stainless Tumblers
Water Bottles
Shave Kits
Travel Bags
All personalized and customized with compliant name, rank, and patch as desired!
All items are imprinted and personalized in the USA, in Calvert County, Maryland!
Your Customer Service Agent
It's essential that we serve you and that you are satisfied with everything your order! For that reason, you will have your customer service agent to help you from the start! You get to deal with real people, not computers or bots.
When Will I Receive My First Responder Apparel and Gear?
You won't have time to wonder where your order is… we process and ship right away! You should receive your orders in less than two weeks. We maintain full inventory so that you don't have to!
From Candidates to Captains, we'll provide your crew with comfortable apparel and popular gear to help build culture and camaraderie!