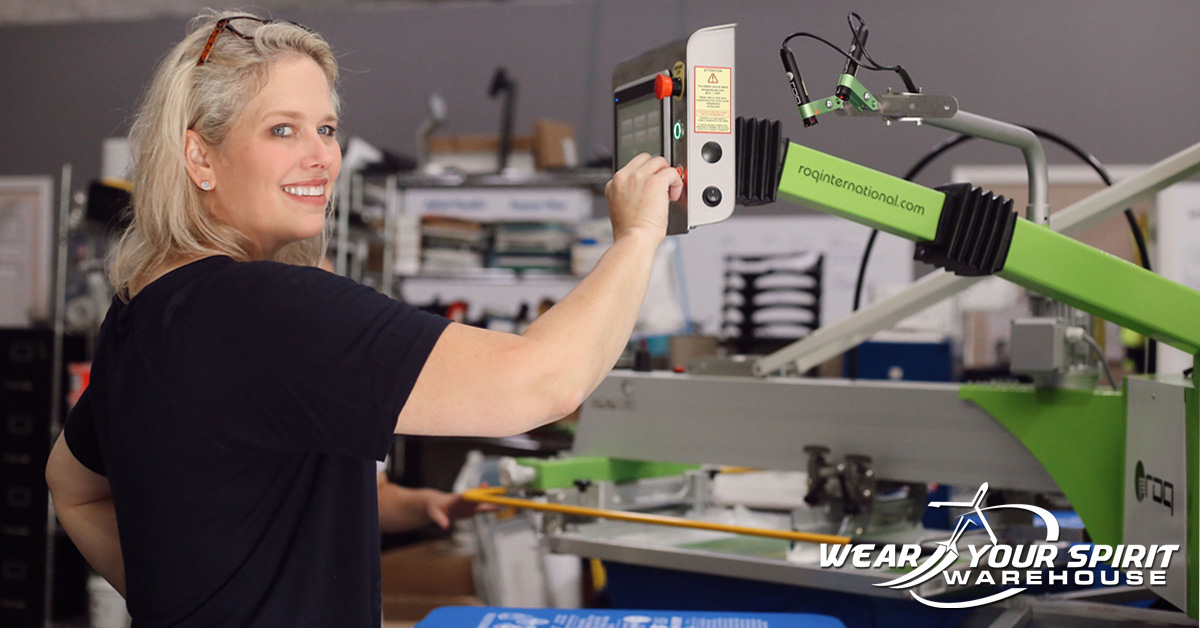 Ali Banholzer began Wear Your Spirit Warehouse (WYSW) in 2004, literally at her kitchen table. She was a mom of two beautiful baby girls, and a proud military wife to her husband David. In 2010, the business out grew the house and moved to commercial space.
Ali continued to support her young family and hold down the home front. Her husband David traveled, and did all that being an Air Force Officer entails. Then, in early in 2014 David became the 14th Presidential Pilot of the United States, and Commander of Air Force One, fulfilling a lifelong dream. Sadly, this dream was cut short in May of 2014 when David was diagnosed with terminal cancer. At that time, Ali closed down her commercial storefront and moved WYSW back to the house so she could care for David and her girls.
With the help of incredible friends and employees, Ali was able to continue to run WYSW while caring for her husband. David passed in November of 2016. Ali took a bit of time to care for her girls, grieve, and plan. In April of 2017 she moved WYSW back out into a small commercial location in Huntingtown. With the amazing support of friends, employees and the local community, Ali was able to grow WYSW into the INTERNATIONAL company it is today. She has now moved into a new larger location in Huntingtown.
"We believe everyone has the capacity to soar and we should have fun every day. Our story has taught us that life is short and should be celebrated. We want to help
your SPIRIT take FLIGHT"!