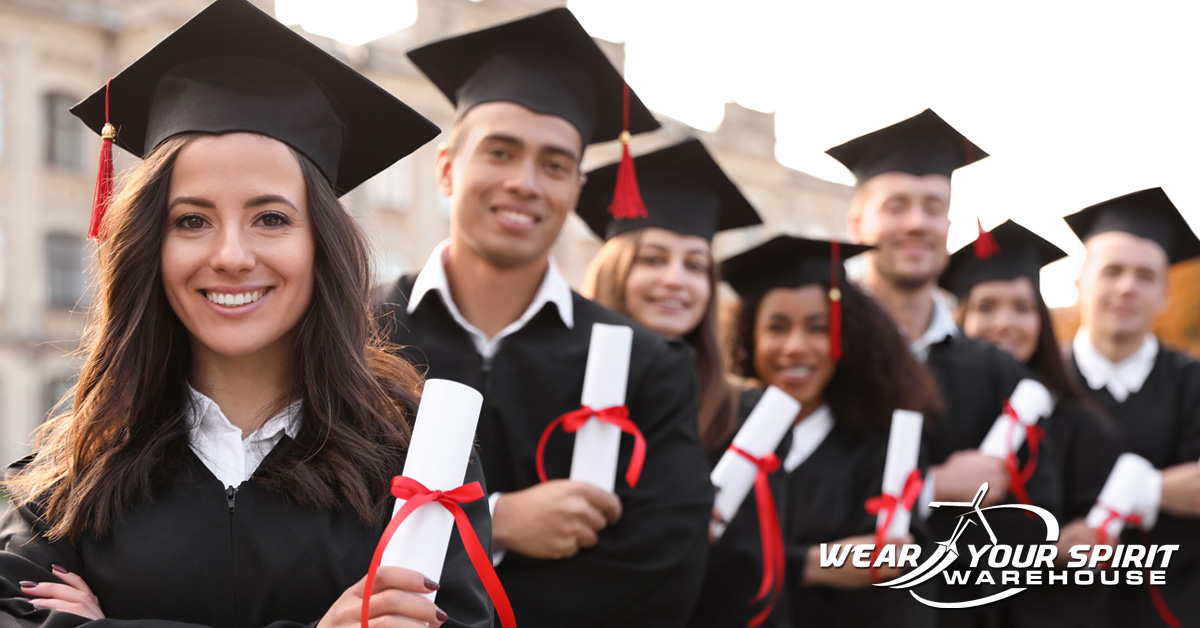 Although graduation is still a few months away, it'll be here before you know it! Whether your child is graduating from high school or college or achieving another milestone in life, a banner is a great way to show off their accomplishments.
Why Buy A Graduation Banner?
A child only graduates from high school once, and it's a significant event when they succeed. Buying a graduation banner shows your child you're proud of them and lets the world know they have reached this important milestone.
Graduation banners are also a great way to show off a college graduate's achievement. These aren't limited to children — show your pride in your spouse, partner, sibling, grandchild, parent, or grandparent for completing a goal they've worked hard for!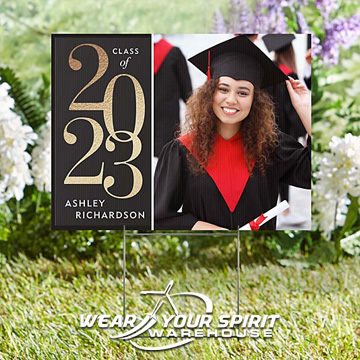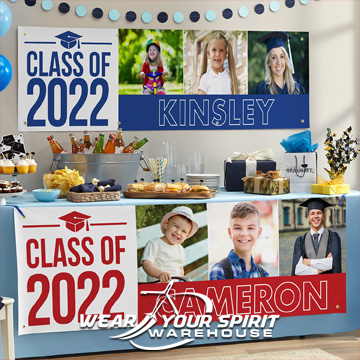 How To Use A Graduation Banner
While some people limit themselves to only using a graduation banner one way, we want you to get full use out of your purchase. Here are a few ways you can use a graduation banner you might not have thought of:
As a backdrop for a photo booth
As a yard sign announcement
To decorate your home or graduation party space
To direct people to your home or party
As a tablecloth (use a clear protector over the top to preserve it)
To announce the college they are going to attend
How To Hang Your Banner
There are multiple ways to hang a graduation banner. The supplies you'll need to hang it depend on where you want to display the banner.
Using A Banner Stand
A banner stand offers the most versatility, as you can quickly move the banner around. You may want to place it in your driveway or on the lawn when the sun is shining, then move it into a hall or the backyard for the graduation party. A stand makes this easy, and you don't have to worry about finding wall space.
On The Wall
If you plan to hang the banner inside on the wall, consider using velcro strips or suction cups, depending on the wall material. Either choice makes quick work of hanging your graduation banner without damaging it so that you can use it over and over. You can string a wire through the banner and hang it from a hook. The choice is yours.
With Grommets
If you choose a graduation banner with grommets, you can hang it from the wall, the ceiling, or even outside. Depending on where you're hanging the banner from, consider using the following:
Bungee cord
Zip ties
Rope
Wire
Heavy-duty string or fishing line
If you're not using zip ties; weaving the rope, fishing line, or cord through the grommets will even out the tension. This will prevent it from wrinkling up, so the full beauty of the banner is on display for all to see.
Creating The Graduation Banner Of Your Dreams
We have a vinyl machine on-site that can accommodate almost any size banner you can think of. Customize it with the graduate's pictures, school colors, or any design you want!
Not sure what you want? Come check out our Southern Maryland warehouse to see what we offer. We can help you brainstorm ideas and create a banner you and your child will be proud to display. Contact us today to get a free estimate on your milestone banner.