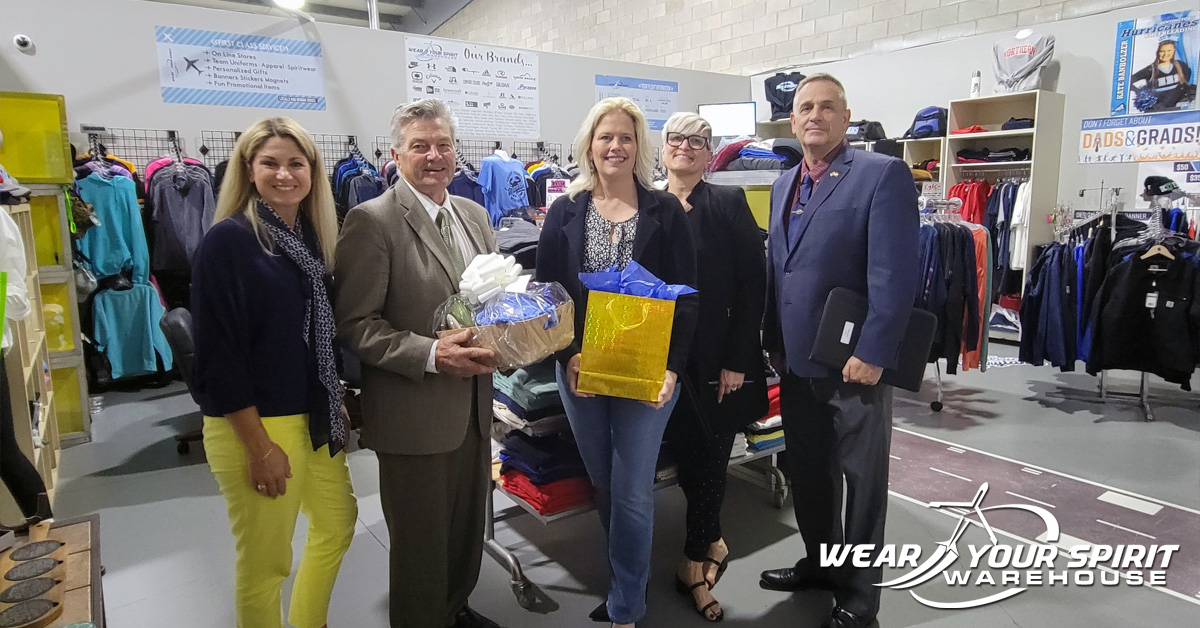 It's one thing to run a business in Southern Maryland. It's a far different and much greater thing to be an active and engaged community member. That's what we believe in at Wear Your Spirit Warehouse.
We are a better business because of our connection to our community in Calvert County and beyond. We are also happier and more fulfilled people because of this belief. So, we are always looking for opportunities to make a difference.
Connection with The Arc Southern Maryland
We are fortunate to be in a position to offer education and employment opportunities through our partnerships with local schools and with The Arc Southern Maryland. This organization, based in Prince Frederick, creates opportunities for independence and personal success for people with different abilities.
"A big part of our mission is to be part of the community, to give back to the community, and to be a value to the community," our owner, Ali Banholzer, said. "Partnering with The Arc helps us with that mission of community and support."
Tyler's Story
Through The Arc, we connected with Tyler, a young man who has joined our team and proven to be an exceptionally dedicated and talented member of our Flight Crew.
The Arc recently featured Tyler and Wear Your Spirit Warehouse in a special video segment that showcases the benefits we all take away from this partnership.
"He's been fantastic," Ali said. "Tyler came in, he interviewed, and he was such a perfect fit that we offered him the job on the spot."
Southern Maryland Community Sharing
The Wear Your Spirit Warehouse "Flight Crew" also includes three local high school students who are taking advantage of the opportunity to learn what it takes to be part of a successful team. They're learning professional skills and seeing how our team works together toward a common goal.
These types of partnerships are part of the everyday experience at Wear Your Spirit Warehouse. We also keep an eye out for other opportunities to help wherever we can, when it's needed most.
Helping Our Southern Maryland Community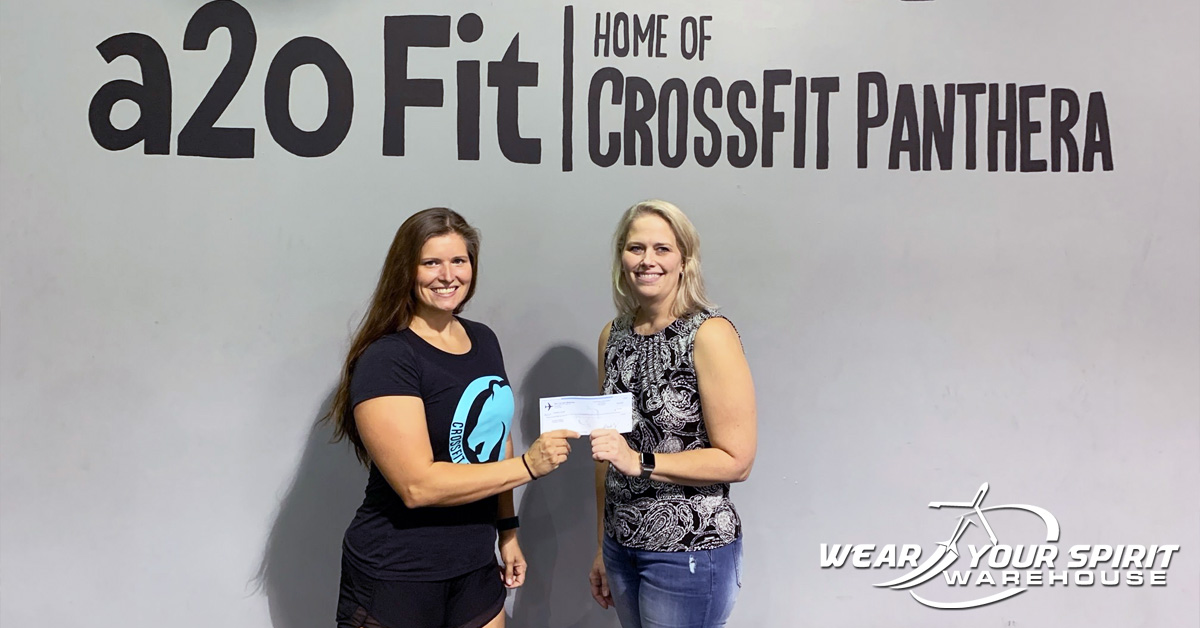 When the COVID-19 pandemic hit, we saw so many small businesses and organizations struggling. We had the resources to help.
Through our "Here for Good" campaign, we designed custom, branded apparel, and merchandise at no cost to many of these organizations. Then we made them available for purchase online, so the organizations could promote these branded items and collect a portion of the proceeds from the sales.
We also printed and donated banners for local restaurants so they could communicate to customers whether they were open for carryout or delivery. Meet the Flight CrewWe have discovered over the years that giving back is so incredibly rewarding. It's part of our mission. It is ultimately a part of who we are. We are more than a business. We are a team, we are a family, and we are part of an amazing community. Together we can make a difference!