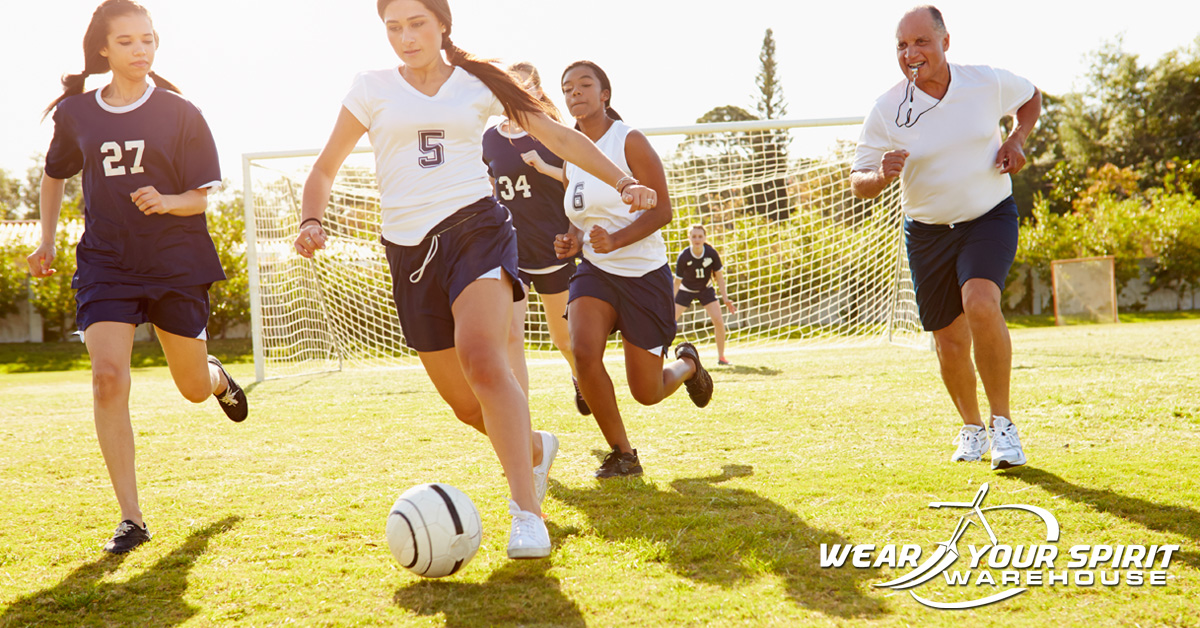 The sun is out, and it's time to get your school into the spirit of spring sports! Are you ready to bring some excitement and friendly competition to your school?
Look no further because, in this article, we will get your school fired up for some friendly competition. Keep reading!
Benefits of Participating in Spring Sports
There are many benefits to participating in spring sports. Not only do they provide fun and friendly competition, but they can also improve physical fitness, teamwork skills, and discipline. In addition, participating in sports can help build self-confidence and provide opportunities to socialize with classmates.
Spring Sports
Let's get moving. Here are some spring sports options:
Track & Field: One of the oldest Olympic Sports, with events dating back hundreds of years, traditional track events are running events: the 100m dash, 200m dash, 400m dash, and 800m race. Today, track events also include discus/javelin throwing, high jumping, hurdles/obstacle racing, pole vaulting, cross-country racing, and sprinting events.
Tennis: Another Olympic Sport (since 1884), tennis is a popular high school sport today. Playing tennis offers many physical benefits, including improved cardiovascular fitness and balance.
Baseball: Baseball is one of America's most popular sports, suitable for all ages, from young children to older adults. Families frequently go to the ballpark to cheer for their favorite player or team as a weekend activity.
Soccer: Soccer is one of the world's most popular sports people of all ages and abilities enjoy. The game is a physically demanding sport that offers many benefits, including improved balance, coordination, and agility. It also promotes teamwork and communication.
Fun Friendly Spirit
It's important to remember that spring sports should be fun and friendly competitions. But they are also a great way to show your school spirit!
When it comes to showing school spirit, there's no wrong way to do it! Whether you're planning a themed event or simply dressing up in your school colors, there's sure to be something that catches everyone's attention.
We built our business around helping your school show your spirit! One of the easiest, hassle-free ways for a school to do this is to contact us about setting up an online store for athletes, fans, students, and boosters! We'll do the work… you earn the profit and get your team out there!
Celebrating Success
And, of course, you'll want to celebrate those wins with pep rallies and spirit nights so students can come together and celebrate their team's successes.
Spring sports can be a great way to foster school spirit and create a positive environment for players and fans.
Want to add in some friendly competition amongst the students? Here are some great ideas:
Have team photo days or celebrations where everyone can get their picture taken together, which builds morale and creates lasting memories.
Have fun competitions between teams, such as relay races, bean bag tosses, or dunk contests.
Organize social events after games, such as pizza and movie nights.
Community fundraisers to support the sports teams, all through our online stores.
Awards ceremonies can be fun to connect with students and celebrate their successes. They can also be an opportunity to thank the entire school community for their support.
As the high school spring sports season approaches, it is essential to remember to celebrate successes and maintain a positive tone. The spring sports season is fun and exciting. Support your school's spring sports teams and show your colors.
A great way to show your school spirit is by wearing and using items branded with your school's colors and emblems. These can be stocked in your online store and easily available to purchase. Wear Your Spirit Warehouse has many branded items at great prices to show your school spirit – water bottles, t-shirts, sweatshirts, and hats.
Contact us and learn how easy spirit-themed fundraising can be!