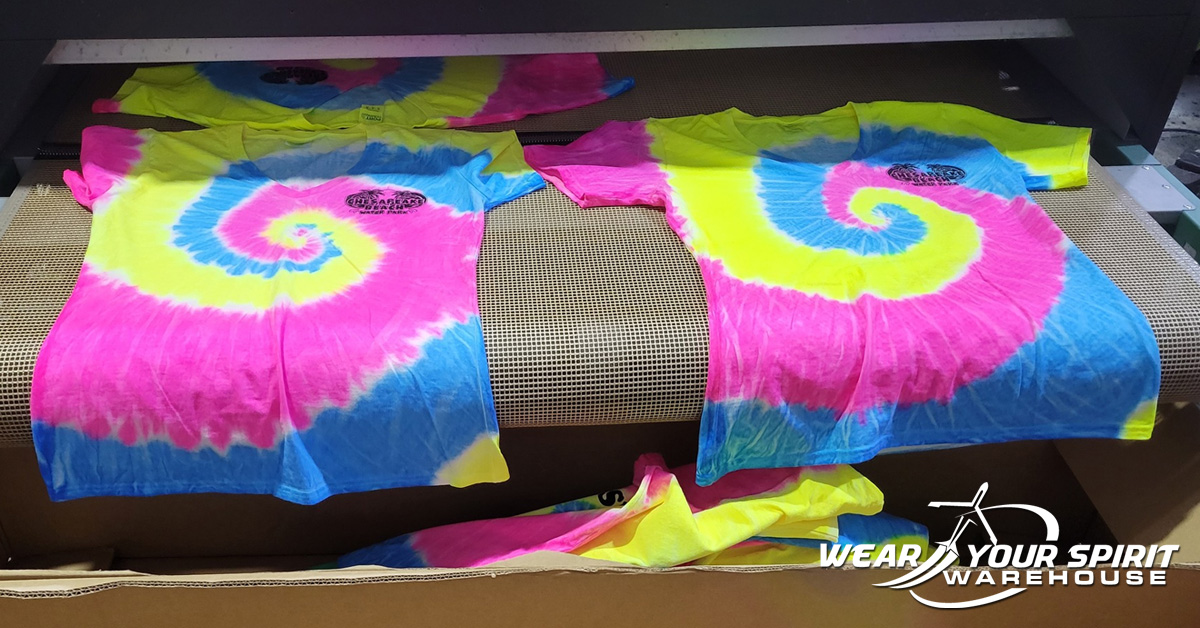 Branded items are simply products with a distinctive and unique image representing your organization. The image makes you recognizable in the community and the marketplace. What does your brand say about you?
Brands are everywhere – Apple, McDonald's, Under Armour, Jockey, Estee Lauder, and many more. Brands are recognizable not only by their name but also by their logo, reputation for quality, and level of customer service.
Let's take McDonald's. What is the first thing that comes to mind… the yellow arches, burgers, Happy Meals, Ronald McDonald the mascot, or maybe their outreach in the community? The branding represents the business and how it wants to be perceived.
One of the most effective ways to build a brand is by offering branded merchandise to employees and customers who become your walking billboards in the community.
Branding is not a one-time thing for the company but a continuous and constant process to stay in sight and in the minds of your consumers.
There are many benefits to developing a brand. When your team members wear or use branded items, they serve as ambassadors for your business and show their pride in the organization. Offering employees the chance to purchase these items from your online store builds enthusiasm and excitement for the brand. Let's look at a few benefits of building brand awareness for your organization.
Product Differentiation
Many products/services are similar to other products/services in the marketplace. Differentiating your creation with unique elements is essential.
Organizations that successfully set their product apart from the competition in the marketplace achieve a distinct edge of uniqueness. Maybe it is the quality of the product or service. It might be the price. Or, maybe, it is the ability to solve problems for the consumer. Whatever it is, this differentiation will show in profits and sales. It will also show as your company culture grows.
Competitive Advantage in Branded Items
Hand in hand with product differentiation is a competitive advantage. Your brand will always compete with current products on the market and new entrants of similar items.
A significant benefit of branding is it helps you carve a niche in the overall market. It has the same effect on the consumer's mind and the company culture by highlighting your products' USP (unique selling point). This gives you a competitive edge.
Branded Items Build Customer Awareness
Consumers today have many options and alternatives when shopping for products and services. Social media, digital marketing, and even print products are everywhere. Every brand in the market is trying to position itself as the best choice.
When your own team members show off the brand, customer awareness is high and positive.
Customer Loyalty Through Use of Branded Items
When a customer purchases a product or service and receives excellent customer service, that customer is likely to become loyal. They will repeatedly buy from the same organization in the future. They recall their association with the brand and feel positive about future interactions with the company based on earlier experiences.
When team members wear your brand with pride, you can feel the effect internally and externally as they serve as your ambassadors.
Market Reputation
Branding allows the organization to showcase the uniqueness of its products/services. These unique properties become associated with the organization, building loyalty, recognition, and reputation. Quality products/services build relationships important to an organization.
Once the brand has succeeded in building customer loyalty and company culture through sales and service, it is easy to add new items. The legacy of quality and customer service extend faith to the customer for repeat and new sales and attract new customers.
Attract Investors
Another significant benefit of company branding is attracting investors and successfully seeking financial support (bank loans). Having a substantial bank of loyal customers instills trust and faith in investors' minds. Familiarity with the brand will have an impact on the area.
Attract Talent
Every business needs talented people for its workforce. When your positive reputation is known, people want to work for you. It is simple human psychology that people want to get associated and work with the best brands and businesses in the industry. Employees are also proud to wear the brand and be a "walking billboard" for the organization in the local community.
Offering your branded items through our online stores builds your sales and reputation in the marketplace. And every branded item made available to those involved with the business establishes company culture and pride in the public market, promoting your brand and reputation.
Suppose you want to utilize branded merchandise for your business and ensure you get the same benefits in the long run. If that's the case, give us a call today to create and promote your brand. We'll set up an online store for you and your employees to conveniently shop for branded items.
An online store is an easy way to get your branded items working for you. Let us show you how!